">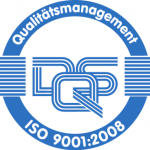 Tern Systems, one of the leading ATC solutions companies and developer of runtime ATC and simulation solutions, has achieved ISO 9001:2008 quality management system (QMS) certification, demonstrating Tern's long-standing commitment to quality-of-service standards and customer satisfaction. ISO 9001:2008 certification measures a company's ability to meet and improve upon customer satisfaction and quality.
Tern's certification demonstrates adherence to documented quality processes and procedures that ensure ongoing improvements in the development, production and support of Tern's systems. The certification process began in 2009 when Tern executed internal audits throughout the company. To verify that ISO initiatives were achieved, a comprehensive quality management system review was implemented that addressed all areas of operation.
DQS GmbH – an independent and competent management partner, conducted all ISO audits, including a review of business and quality systems, product design and documentation, and customer satisfaction tracking and ratings. In March 2012, DQS certified that Tern had successfully passed all company-wide audits and achieved full certification without nonconformities.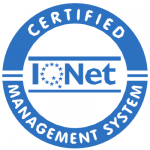 "Conformance to ISO 9001:2008 quality-assurance standards required the implementation of some procedural changes. We identified areas for improvement and created recommendations to resolve and streamline processes, including adopting the agile work methods Scrum and Kanban in our development teams, " said Magnus Mar Thordarson, CEO of Tern Systems. "The result is that Tern has created a focused, systematic approach to overall quality management and system development that will improve service quality now and in the future," he added. "Achieving ISO 9001:2008 certification demonstrates our continued global commitment to our customers, our high level of service and our promise to streamline processes to meet and exceed customer demands," he concluded.